My Isuzu Mu-X has been left really dirty since I recently attended a hacker conference, Hack The North in Tuguegarao and I had to pickup my wife in Baguio on my way back to Manila with a bit of a side-trip to Subic free port zone for a quick shopping trip.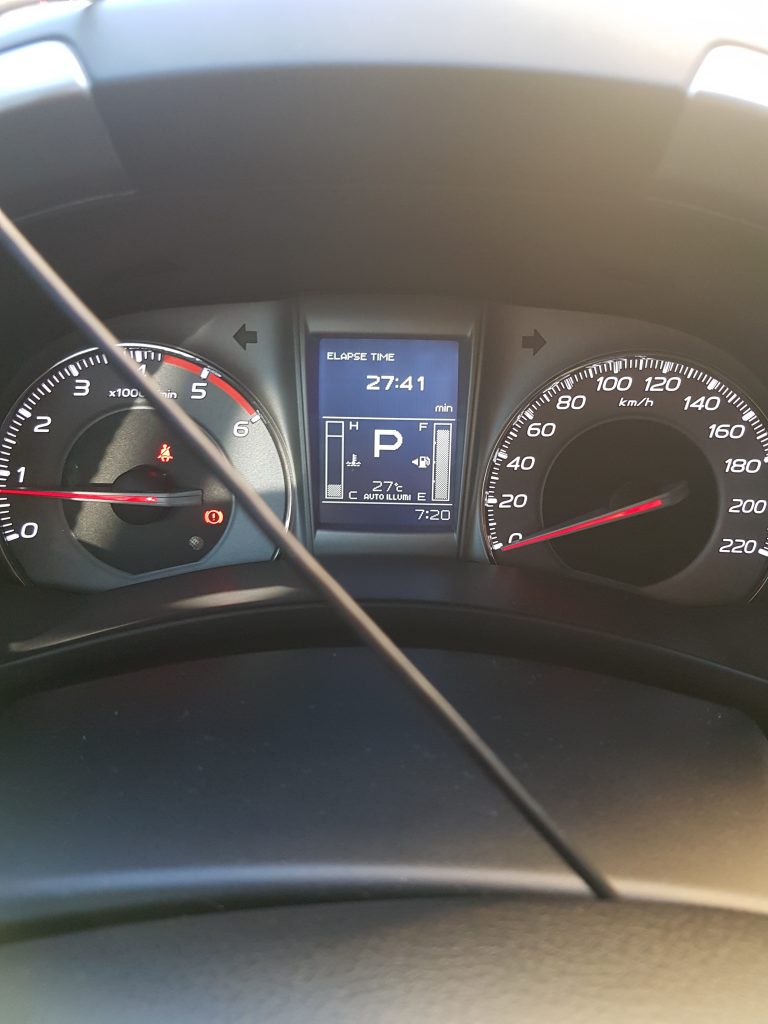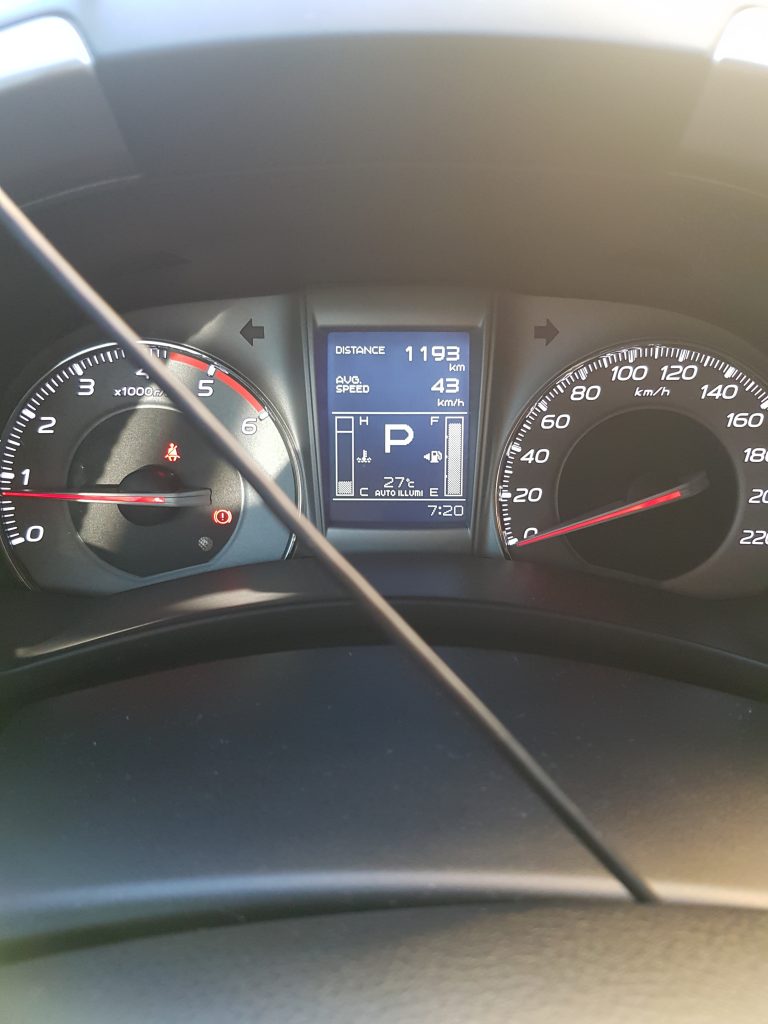 That added up to approximately 28 hrs of driving and 1193 km total distance travelled. Manila > Tuguegarao > Baguio > Clark > Manila
Before
Here's the photos of the car before the detailing.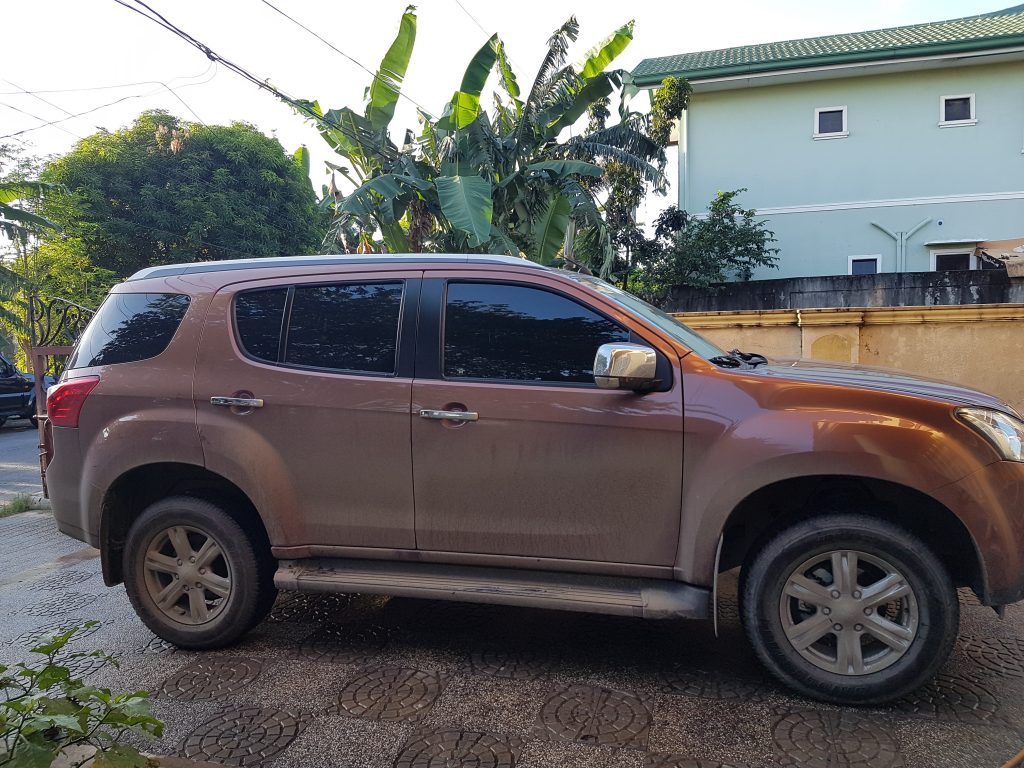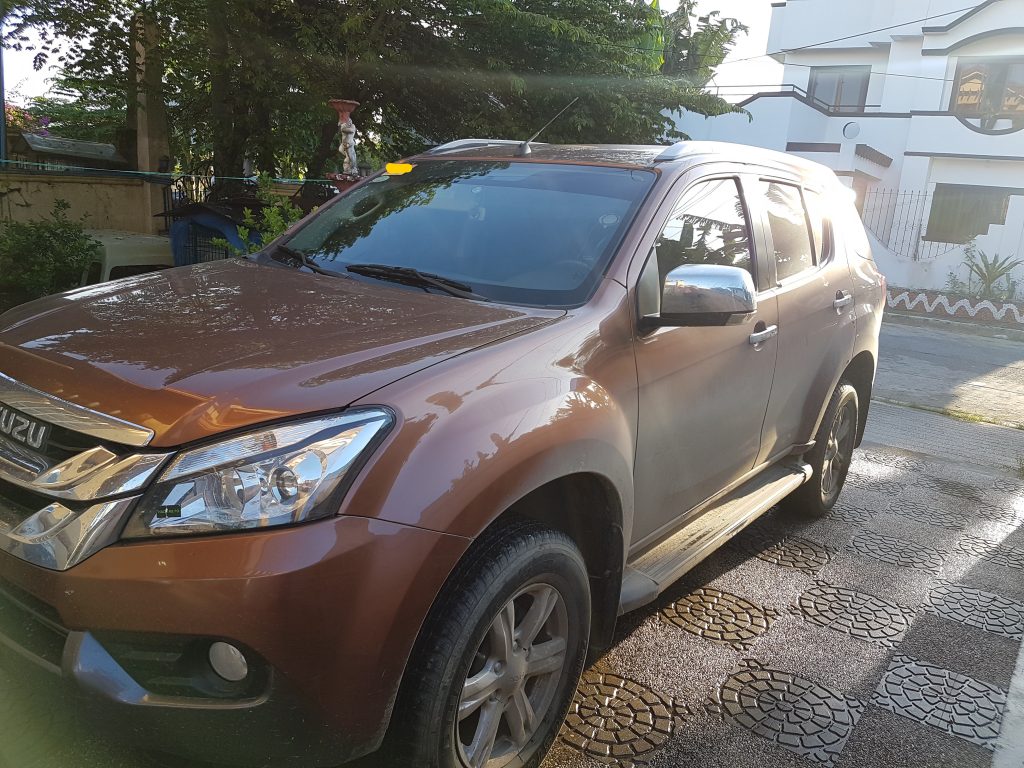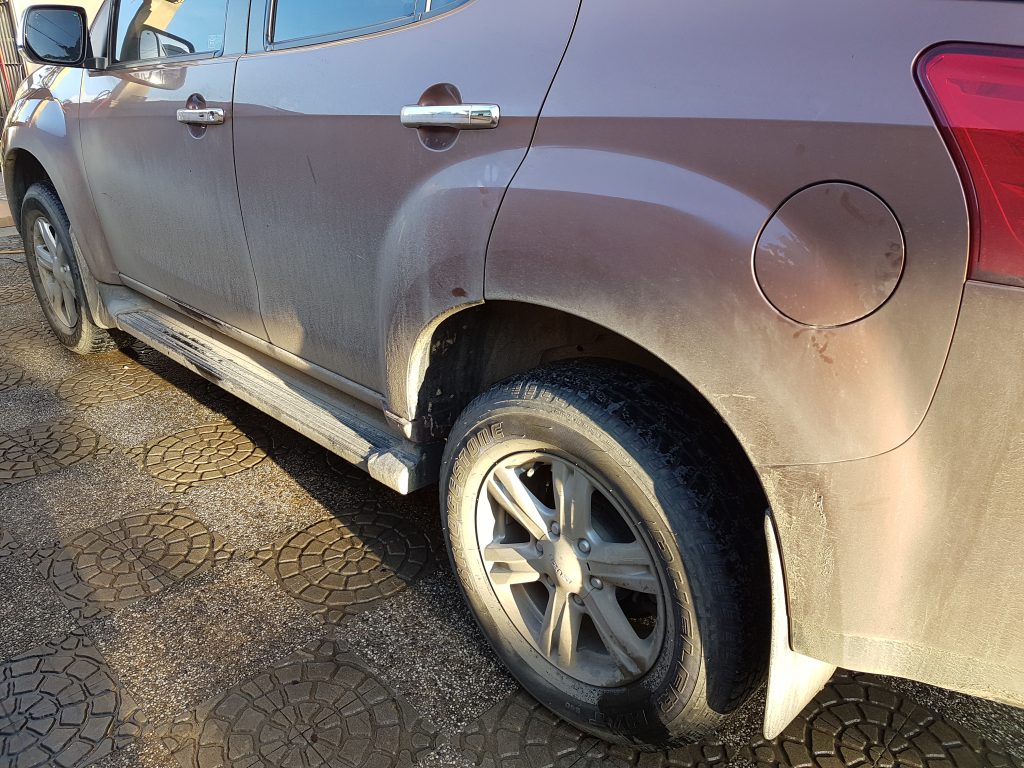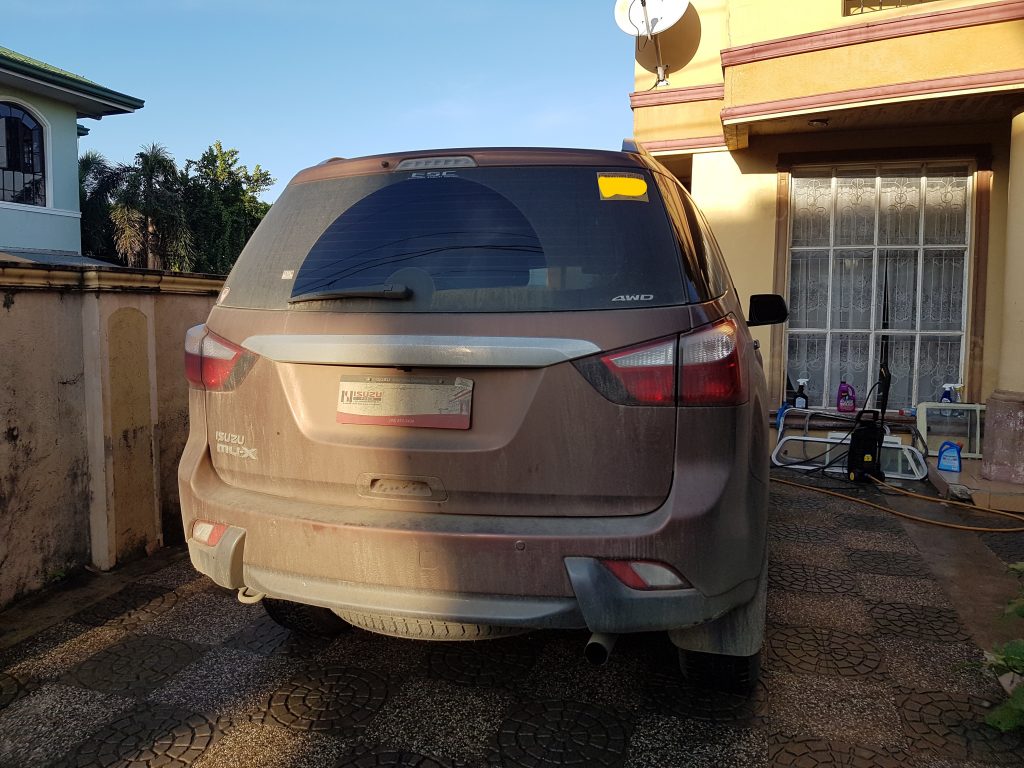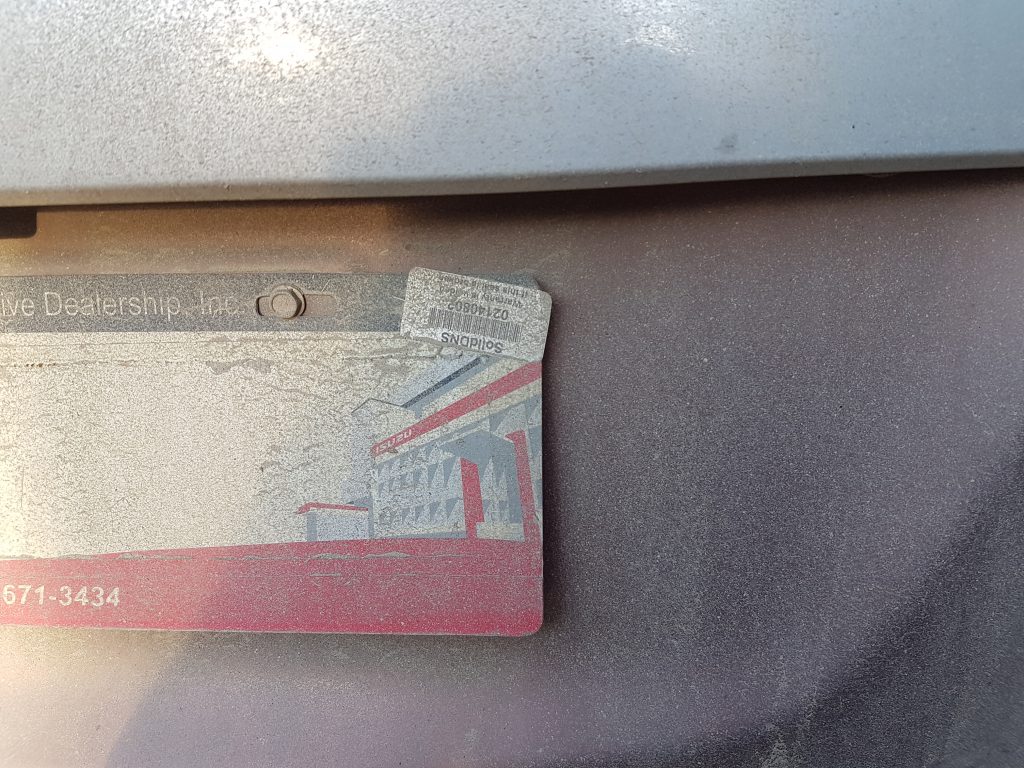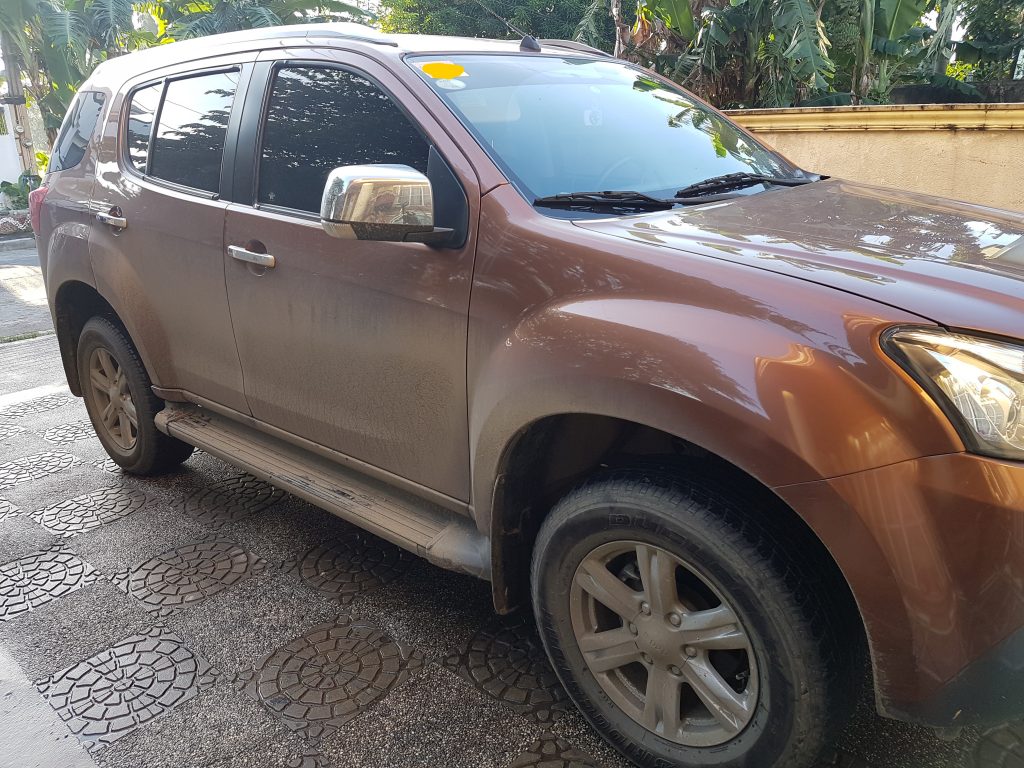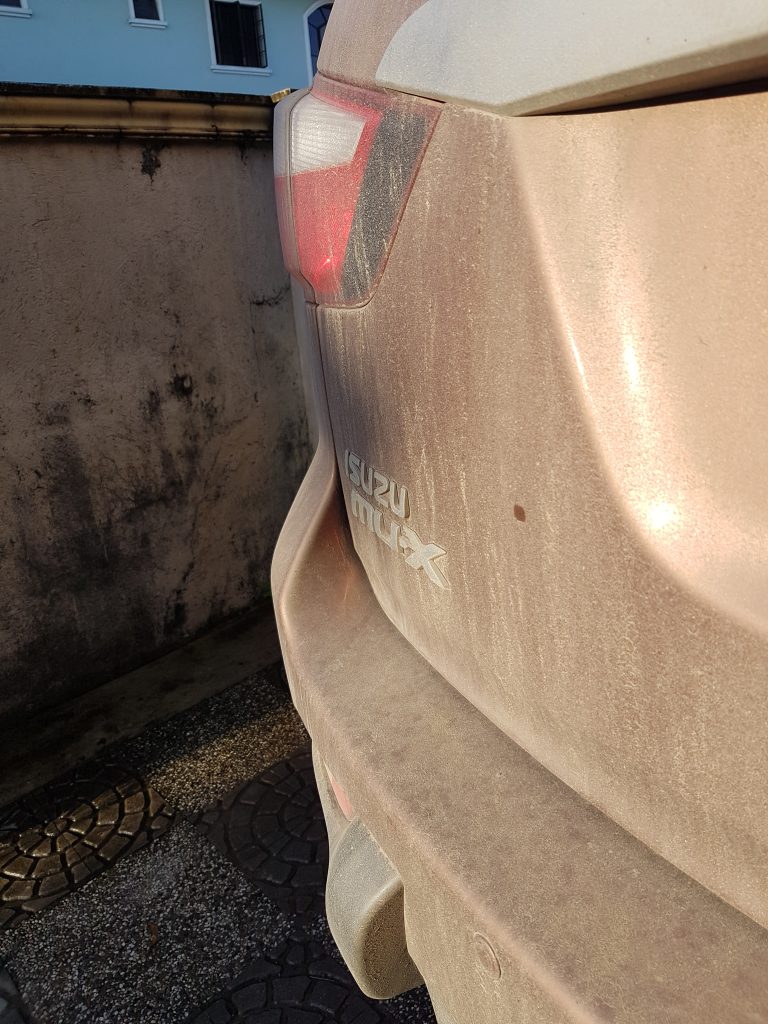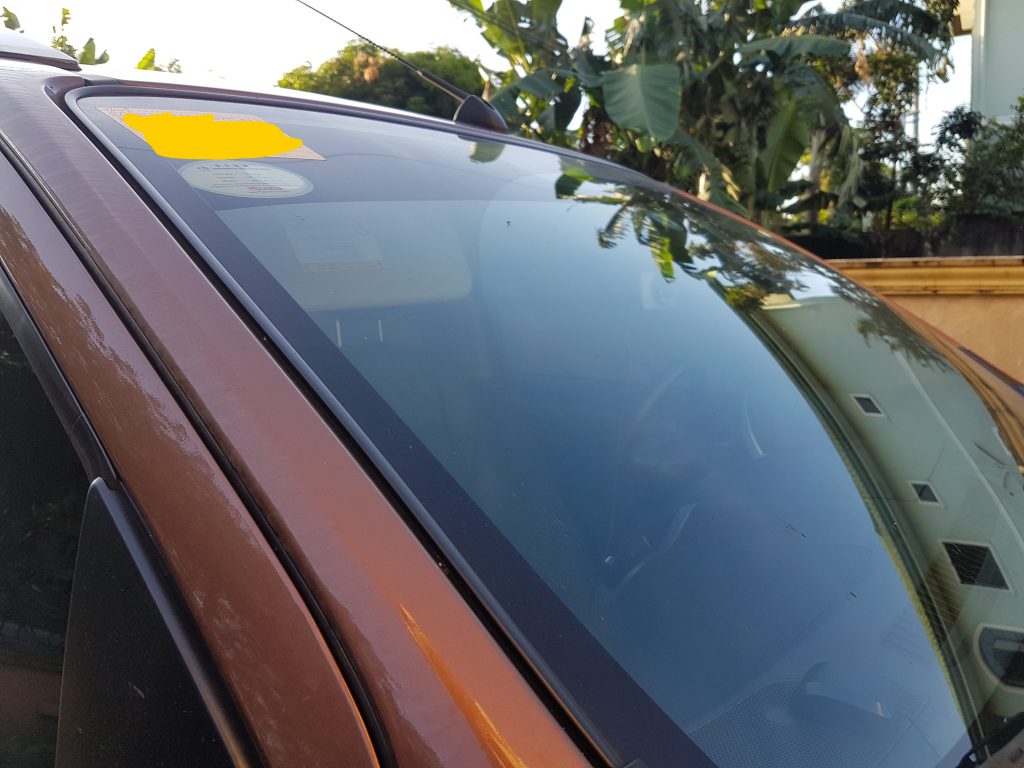 It was really dirty. So to start the detail, I did rinse with pressure washer > foam cannon > rinse pressure washer. Was curious how much dirt I can remove without touching the car.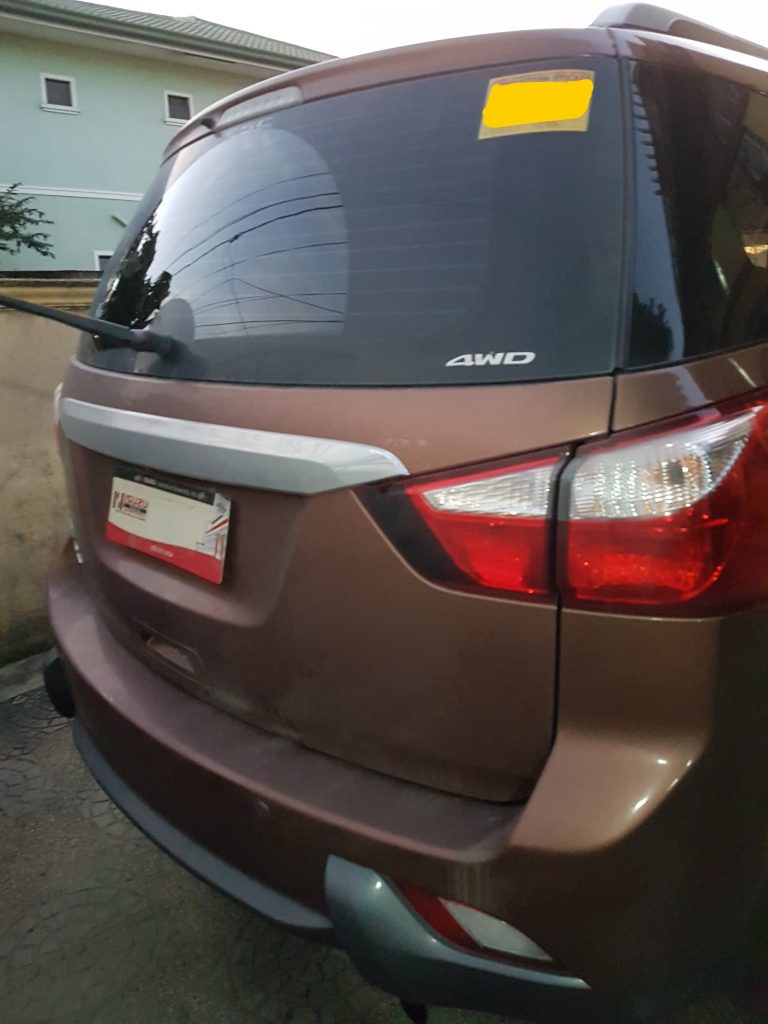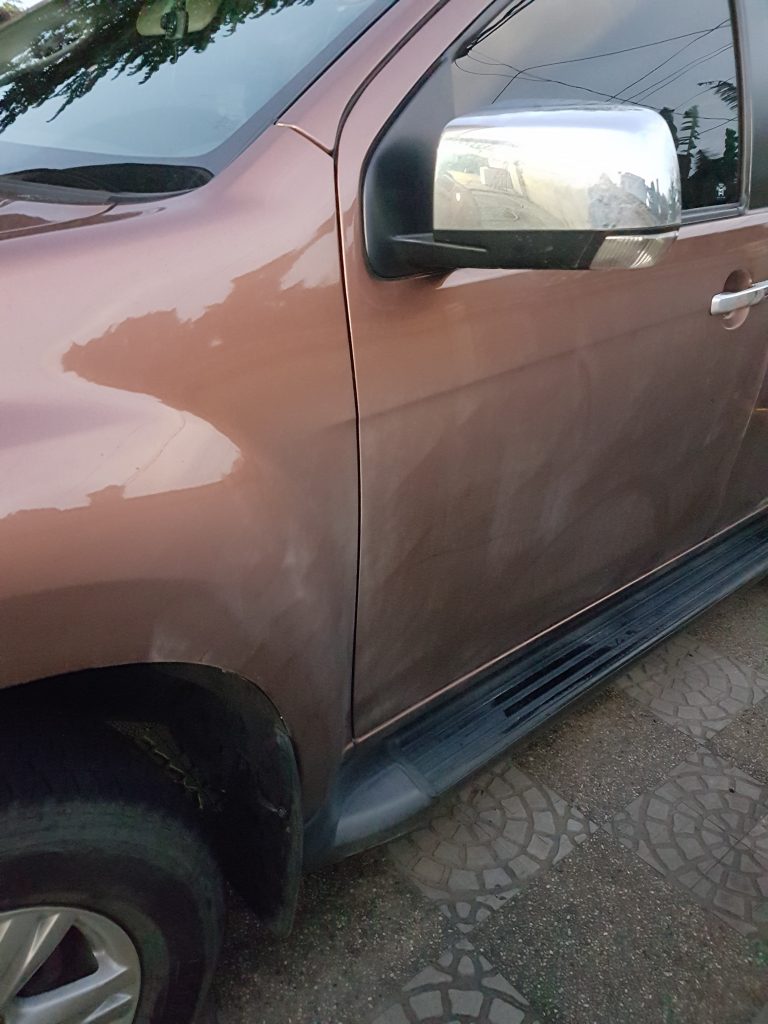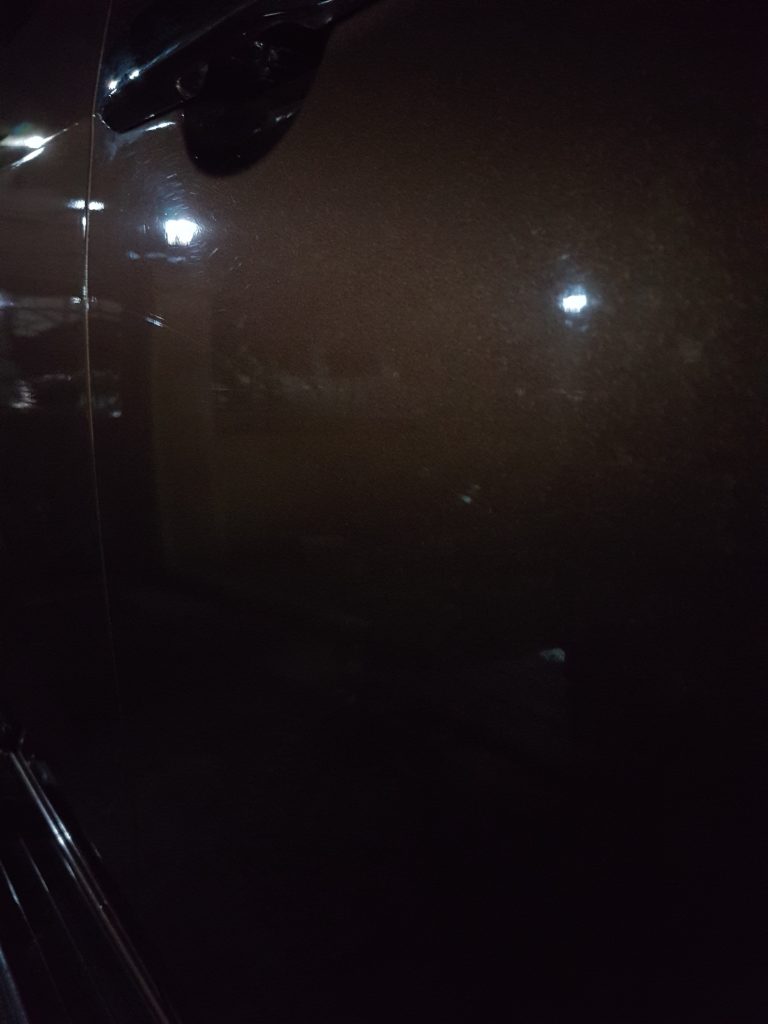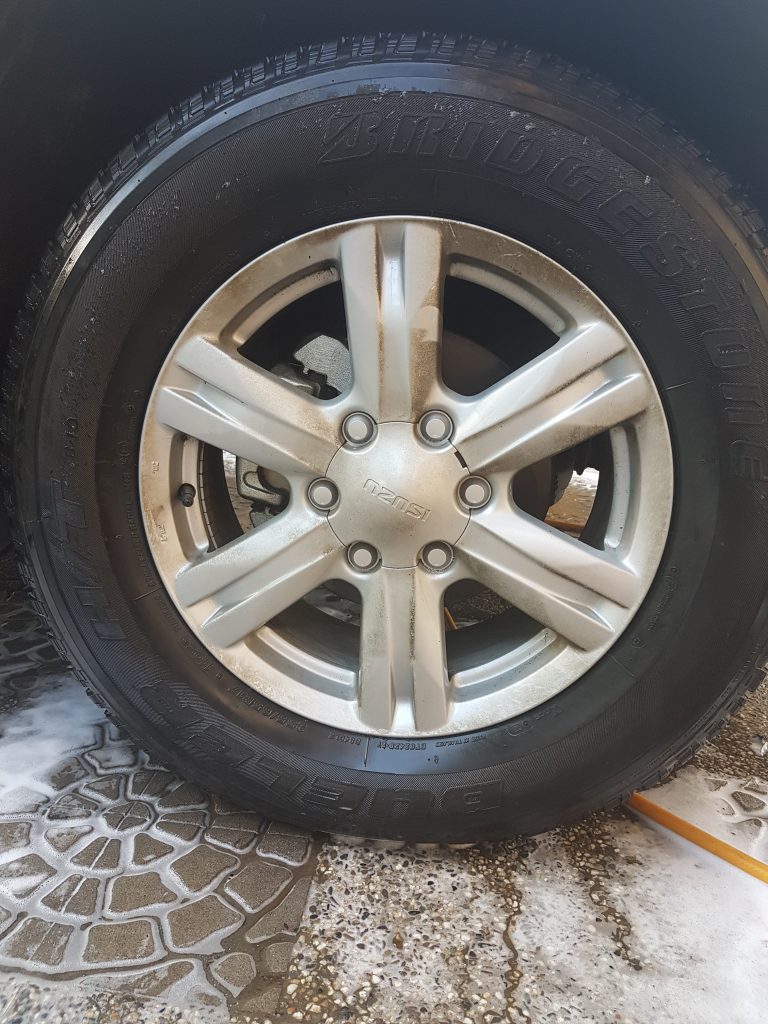 It was still dirty, and I noticed that I did sustain a clear coat scratch. Probably got it when I brushed against a tree/shrub.
On our side-trip to Subic, did pick up Meguiar's paint restoration kit. I have some clear coat scratches and swirl marks that I have got when I still have no idea to take care of my paint, so I thought it might be a good use for Meguiar's Ultimate compound. Though I will be using it with Black and Decker kp600 instead of a polisher, better than applying it by hand!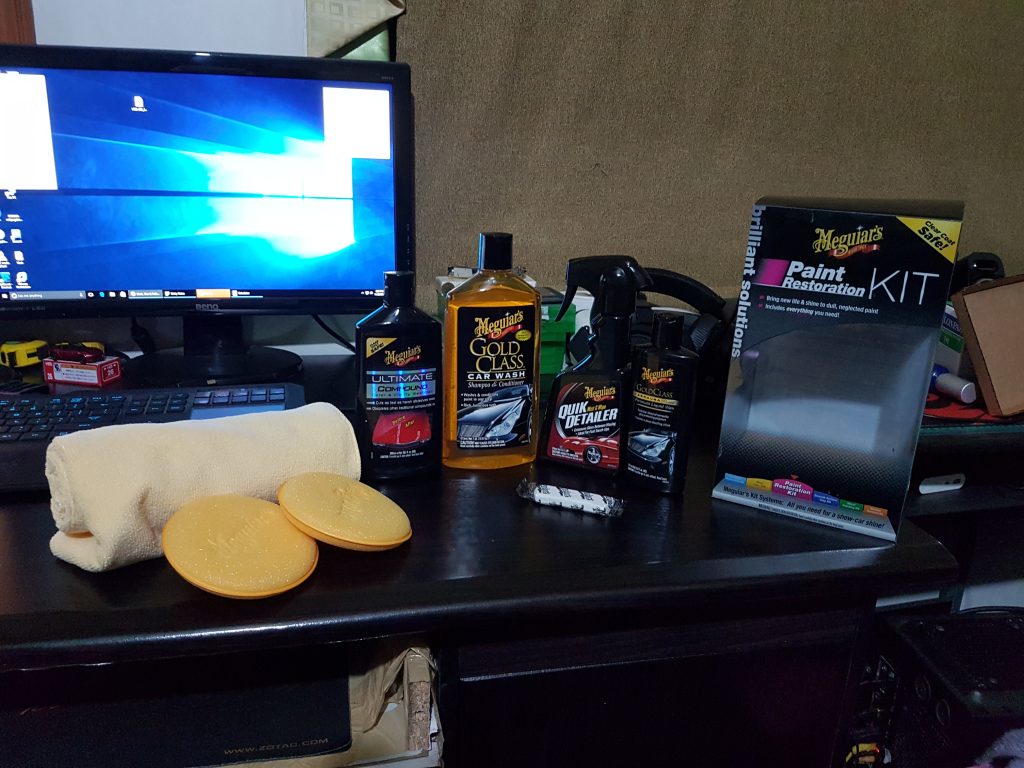 I used all of those with the exception of Gold Class car wash as I used Meguiar's M62. I also used Crisscross (generic brand) cleaner and degreaser for the wheels, and Microtex tire black for the tires.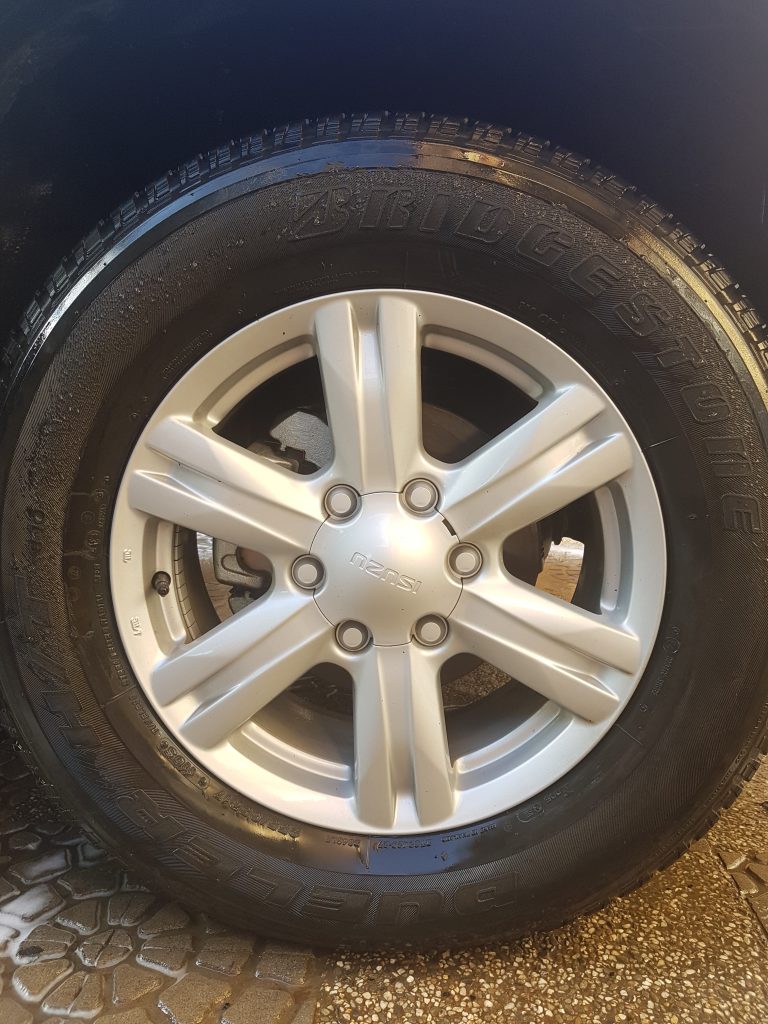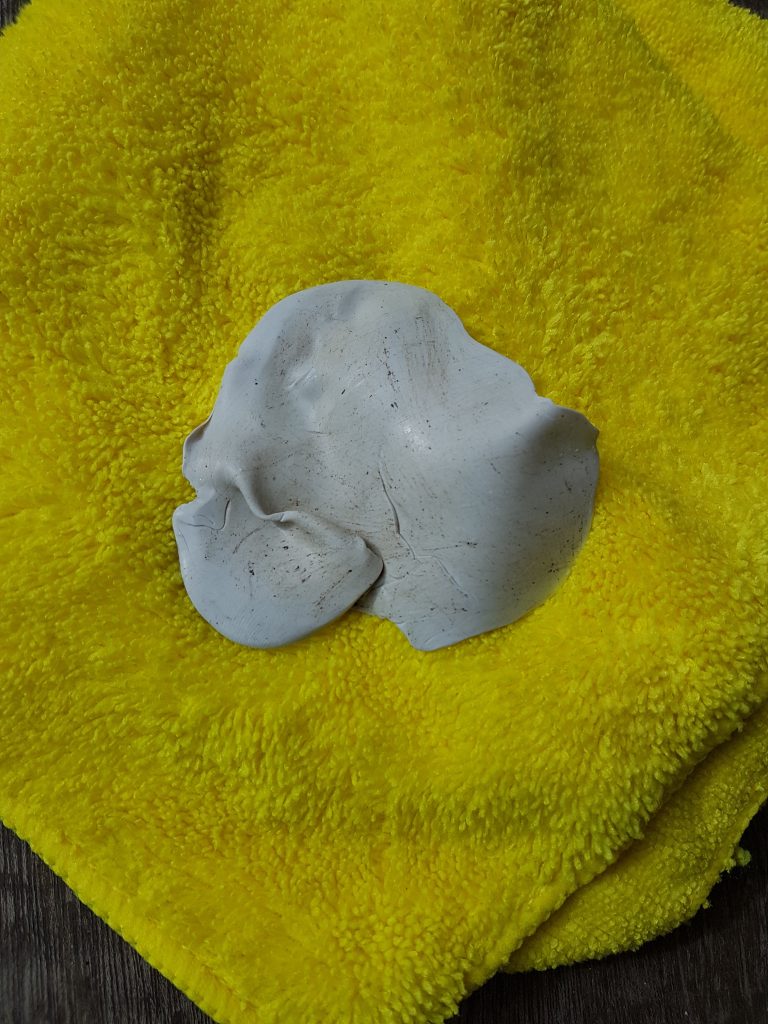 After using the cleaner and degreaser on the wheels then rinising it, I was quite surprised that it got the majority of the dirt out even without touching/brushing it. The second photo shows some of the contamination of the paint on one of the panels that the Meguiar's clay bar got out.
After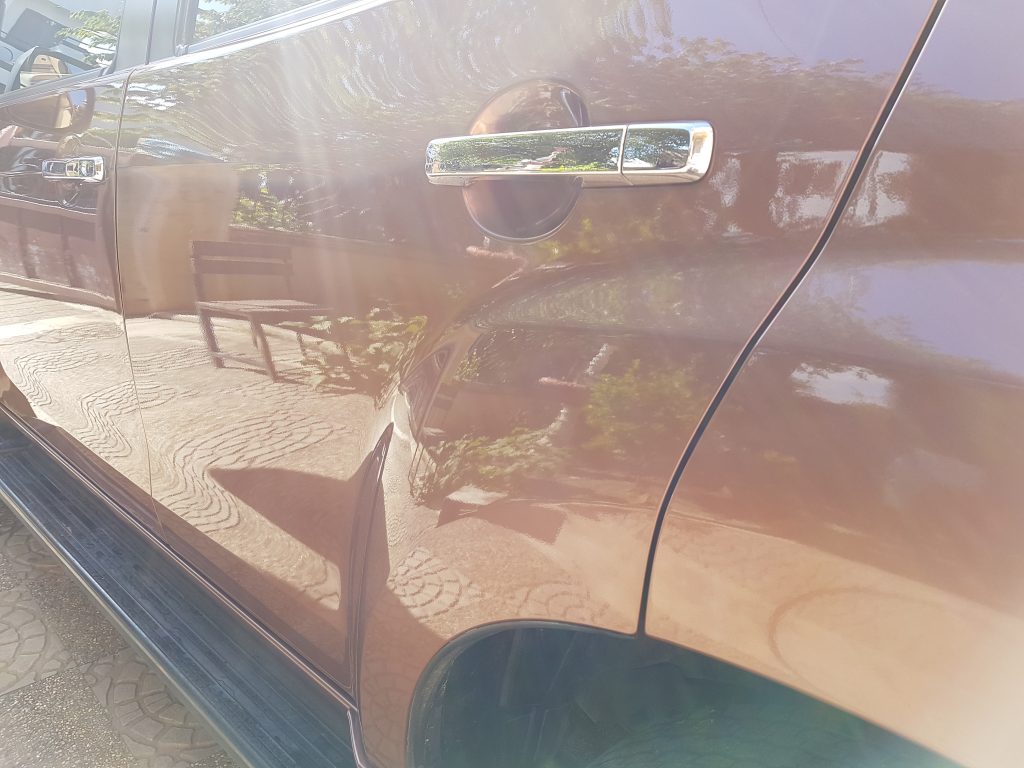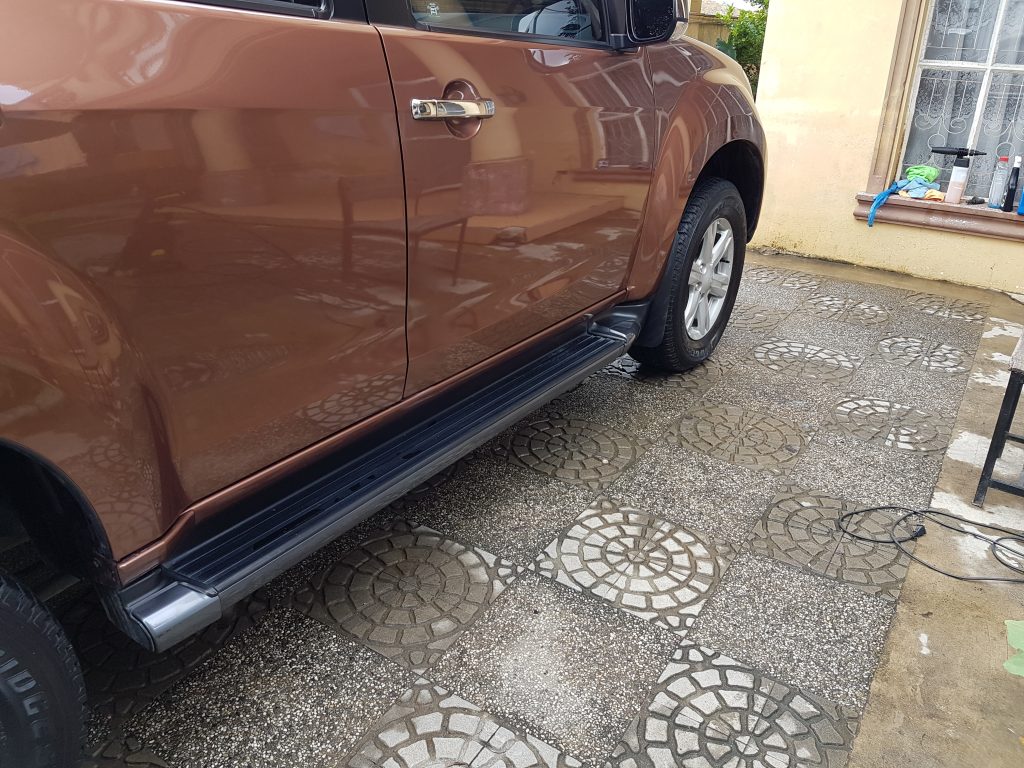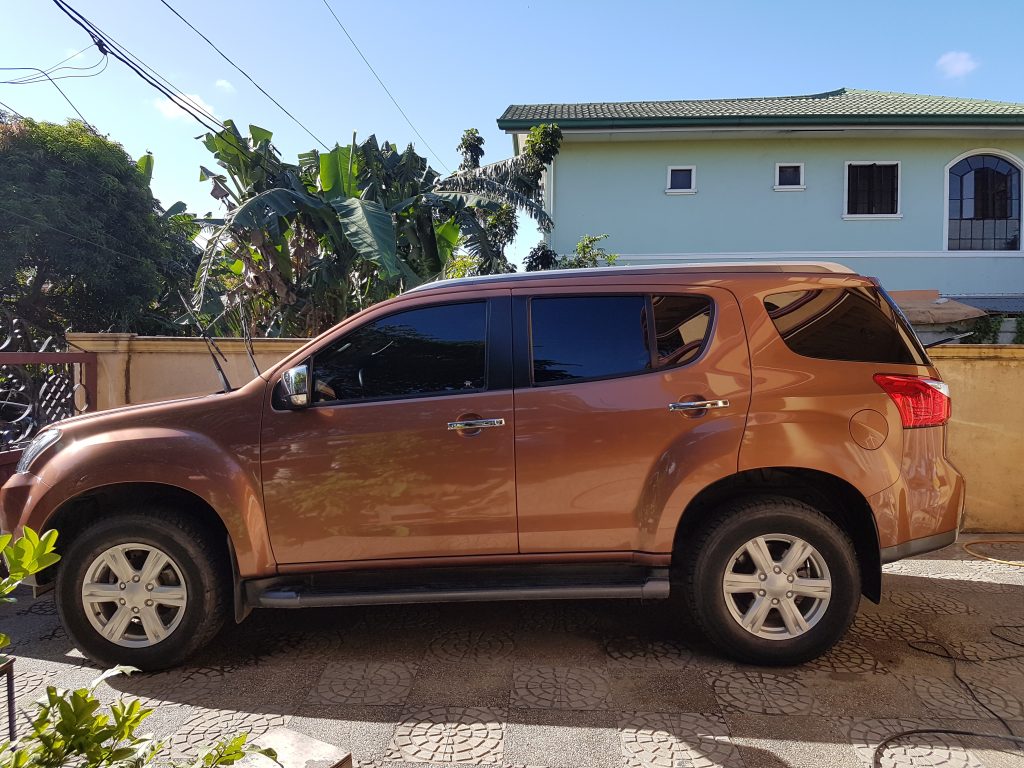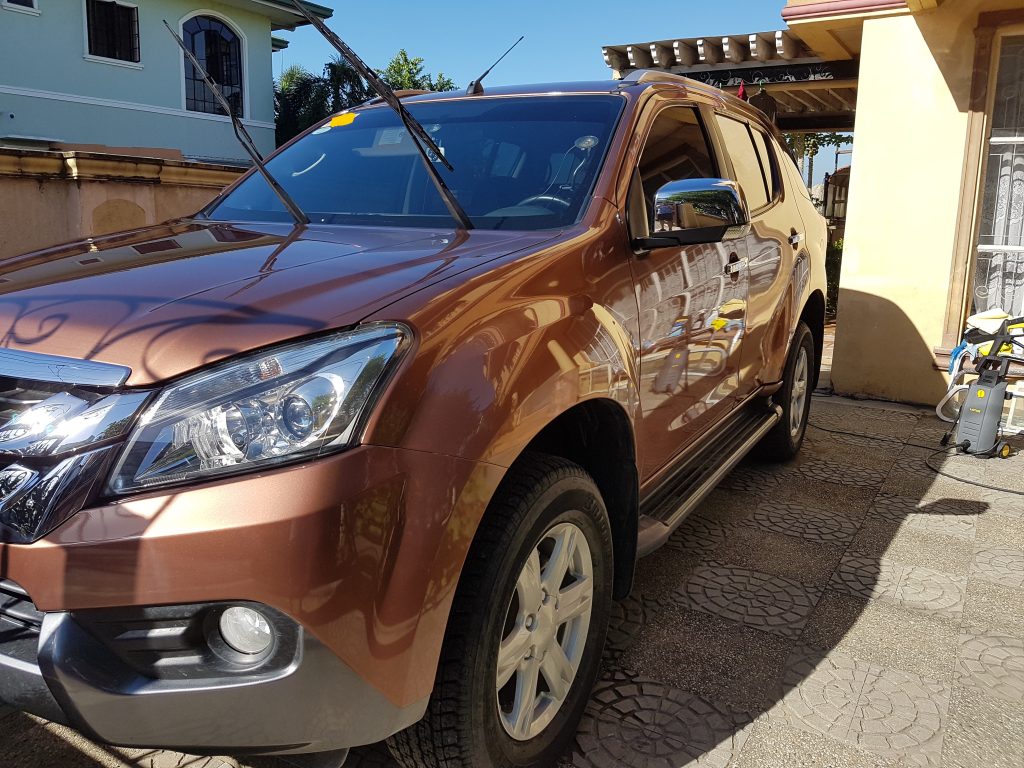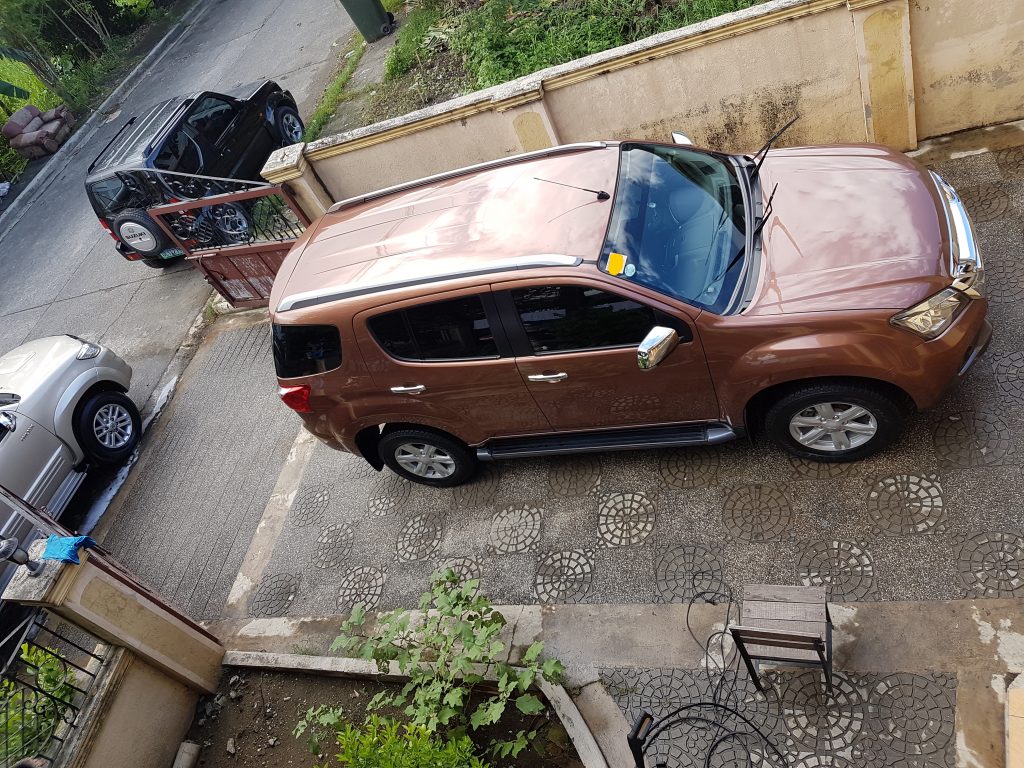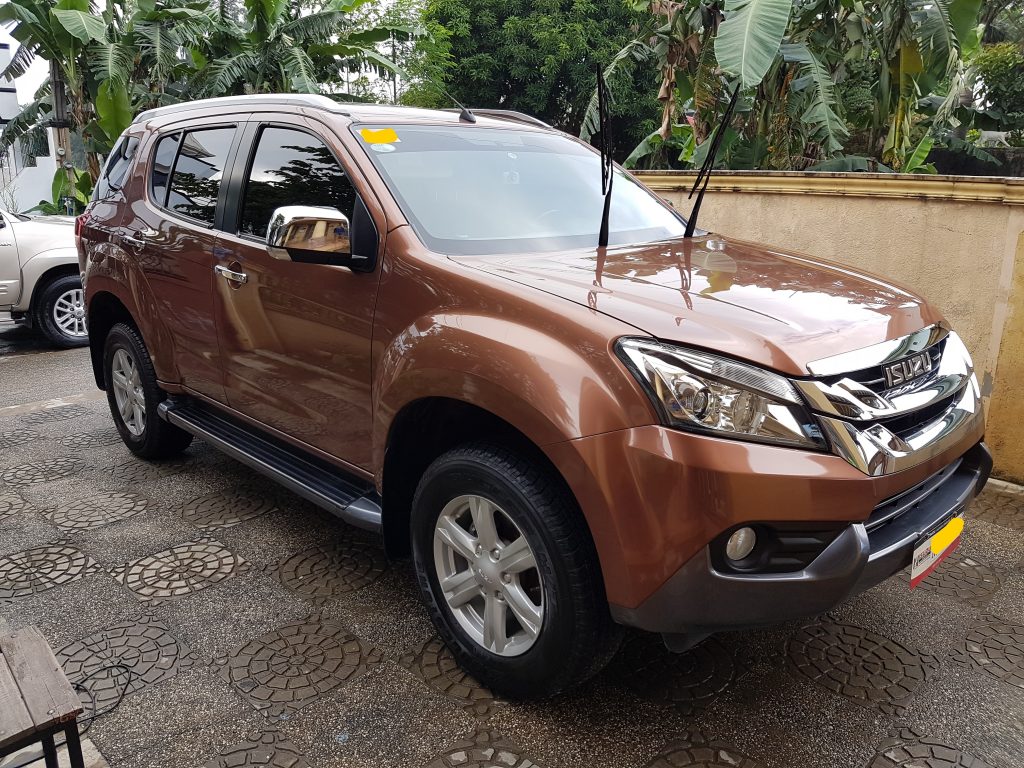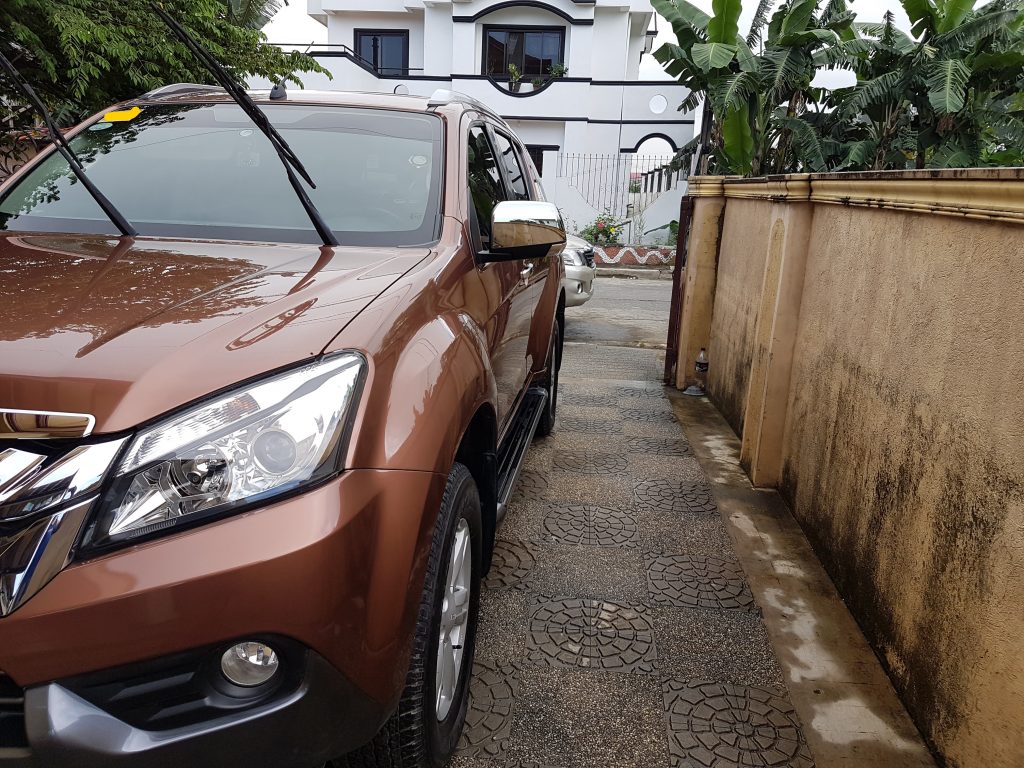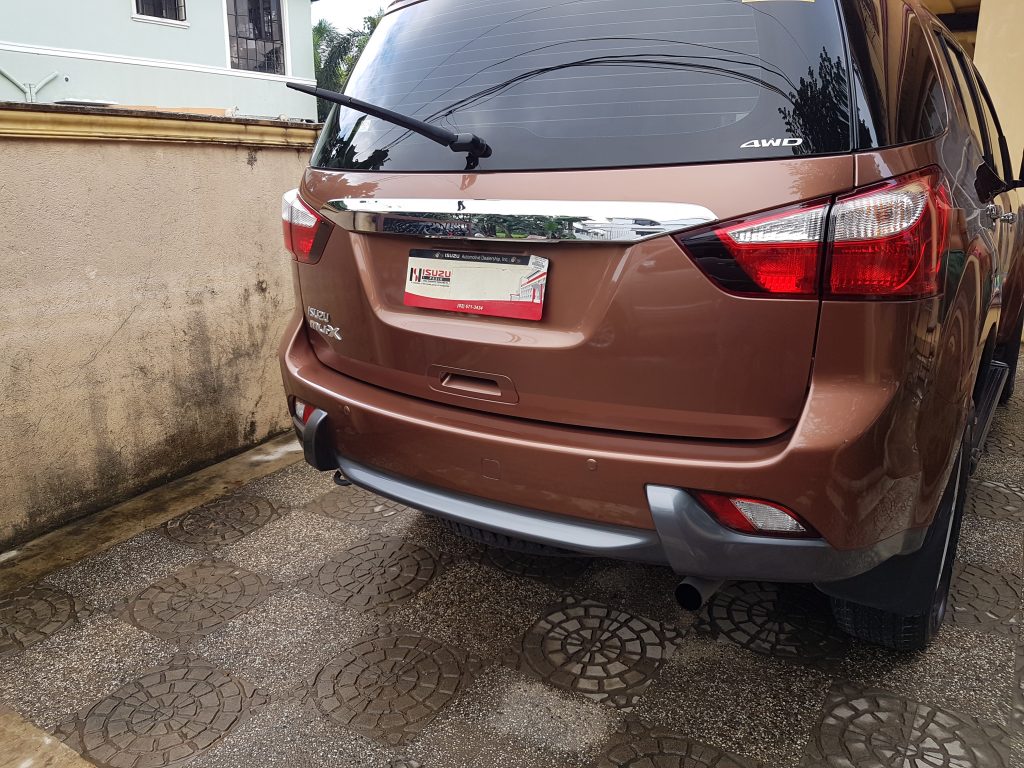 Cleaned the windows with Glass Science Rain Clear Dual Action Cleaner and waxed using Meguiar's Ultimate Liquid Wax, then I layered it with Meguiar's Gold Class wax.
And those were the results.